Veterinarian
Dr. Katie (Kilpatrick) Dear offers veterinary care for pets in Blue Springs and surrounding Kansas City areas.
Dr. (Kilpatrick) Dear grew up in Camdenton, MO. After bonding with the family Cocker Spaniel, Lady, Dr. Dear knew she wanted to become a veterinarian at a young age. Dr. Dear grew up at the Lake of the Ozarks and attended Camdenton High School. She went to Missouri Western State University in Saint Joseph, MO where she met her husband, Matt. Matt is also from Camdenton, but they did not meet until college.
Dr. Dear received her Bachelor's degree in Biology in 2014. She spent a year working at a veterinary specialty and emergency hospital where she developed an interest in surgery and emergency medicine. In 2015, Dr. Dear continued her education at the University Of Missouri College Of Veterinary Medicine and graduated with her Doctorate in Veterinary Medicine in 2019. Dr. Dear has a special interest in surgery, dentistry, dermatology, and preventative care. She especially enjoys watching the human-animal bond grow as new clients add furry family members.
Dr. Dear and Matt currently live in Blue Springs with their dog, Leska, and their gecko, Tyson. When she is not working, Dr. Dear enjoys reading, hiking, fishing, and camping.
Professional Degrees:
Doctor of Veterinary Medicine, University of Missouri, Columbia
Professional Associations:
Special Interests: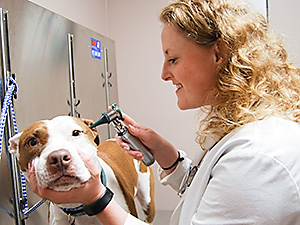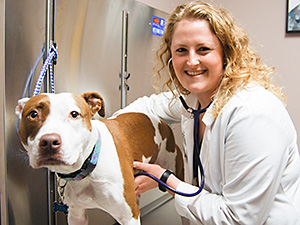 ---