It is never easy to say good-bye. Tell us about your pet. How did you meet? What did they do that made you laugh? What is your fondest memory? What will you miss the most? Share your memories and we will share your tears.
---
Butters
2012-2023
If I could describe Butters in one word, it would be "perfect." She was my best friend who loved car rides, people, other pups, belly rubs, and any and ALL food. As a photogenic pup, Butters appeared in tons of funny pictures and videos which brought a smile to all. The house feels quiet without her loud snores and barks to go outside. We spent many quiet mornings and evenings enjoying the calmness of the back patio, where I will think of her most.  She saved me during my darkest times and cheered me on with kisses during my accomplishments. I will miss seeing her cute face on the couch as I walk into the house every day. I was so blessed by her loyalty and companionship.
Mishka
2020-2022
Mishka was a spicey puppy to the very end. From the moment we brought her home, her tail was always high and wagging. She never met a creature she didn't love...except for squirrels, of course. She was confident but not rude, strong but not brutish, hearheaded but never unkind. Though her time on this earth was short, she was the best dogI've ever had the privilege of knowing.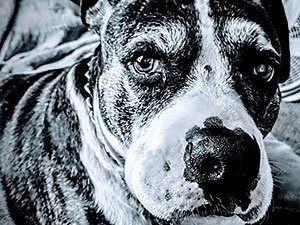 Maverick
2008-2021
Maverick came to me a year after my father passed away. He loved meeting new people and animals regards their size or species. He also loved going bye-bye. We went to Bass Pro, Petco, Home Depot, Lowe's, the dog park, Doggie Daycare and any other place that would allow him. When he was around 10, I brought home his little sister Wynter which he wasn't sure if he liked or not until he figured out she could play tug-of-war with him. She became his little shadow...wherever Maverick was, Wynter was. He always enjoyed eating whatever mom would allow unless it was veggies. Every time Maverick would see you, his entire body would wiggle which brightened my day. He was such a gentle soul and loved unconditionally. Maverick was the world to me and he will be greatly missed.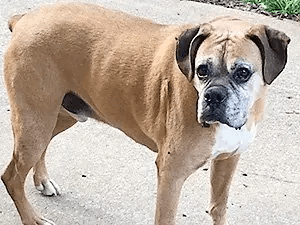 Cyrus
2005-2018
Cyrus was our protector. My husband taught him how to clear the yard every night before we would turn in for the night just to make sure the yard was clear. He was a smart fun loving part of our family. He lost his playmate in 2015 so we decided to get him another playmate in 2015 when he started having seizures. We just wanted maybe another year with him. It was amazing that our new puppy Zeus gave us 3 extra years seizure free with our Cyrus. We will miss him jumping on Zeus' back and playing with him and us every night before we would go to bed. We will also miss is grown as he would lay down for the night. I will love him always and he passed the torch to Zeus on Saturday. He will be missed always! Love you Cyrus!
Layla
2019-2019
Layla was born two weeks ago and we found a vet by our house which turned out they were not a good vet took her here and they found out she was suffering from a heart murmur and her heart was giving out. Thank you for doing more then anyone and helping me process her passing. I will forever be a customer with you guys
Lyle
2006-2018
Lyle was my follower. He went everywhere with me. He was the alpha in our three-dog-home. Even as the leader of our furry pack, he had the sweetest and most gentle demeanor. His snuggles were just what we needed when life took a toll on us. He lived through some rough patches in our lives, but his sweetness and loyalty never faltered. As an adopted pet, many might think that I saved him, but he truly saved me more times than I can count. I, my husband, and Lyle's fur siblings will miss him dearly forever and hold him in our hearts always.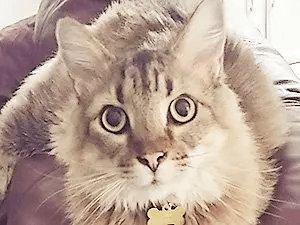 Alex
2009-2018
Alex was the best cat a person could ever ask for. He always wanted to be in someone's lap or getting petted. Alex hated being outside but always wanted to sit by the door and look outside. He would smash the back of our couches in from laying on them all day. He hated all the many many vet visits and baths that he had to get and he made sure you knew he hated them with his constant complaints. Anytime he would hear the can opener he would come running just to see if it was tuna. Alex had a personality like no other cat. Everyone that didn't like cats loved Alex because he was so different and sweet. I am so grateful that we adopted Alex and he was able to be there for me growing up. We are missing Alex so much and he will forever be in our hearts.
Ricky
2007-2018
From the moment, I first laid eyes on that sweet, little orange ball of fur I knew we were meant to be together. I remember the first time he cuddled with me. I remember all the times I was able to wrap him up in my blankets and cuddle for mommy-kitty bonding time naps. I was there when the sweet little kitten came into my life, and I was there when he took his last breath.
Lila
2015-2017
I picked Lila out of a litter at my parent's house and she moved in with my husband and I. She was sassy and cute right away. She used to sleep on the end of our bed. Her favorite toy was a little chubacha that she'd toss up in the air and catch. She'd carry it all over the house. She was always sitting on her cat perch when my husband left for work in the morning and there to greet me when I got home. She was only around for 2 and a half years but she touched our lives so much in that time. We will miss our first fur baby. Forever in our hearts.
Allie
2005-2015
Allie loved the simple things in life...squirrels, ice cubes, going bye-bye, and eating! She gave so much love to our family...we can only hope she felt the love we returned to her.
She lived the last two years fighting her failing heart...but somehow she never seemed to live like she was sick. She still chased her squirrels and she still wanted to go on road trips. With the help of Blue Springs Animal Hospital and many medications, we got to spend these last two years counting each day as a blessing.
When the time came that her precious heart could no longer keep up with the rest of her body, it broke our hearts to let her go. We promised her we would never let her suffer to keep her here with us, and we had to keep that promise.
There will never be another dog quite like her...for she is forever irreplaceable.
Ripley
2001-2015
Ripley was definitely not a cuddle bug lap dog. I called her my "cat". She was, however, my constant, loyal and loving girl. Shortly after I got her she was diagnosed with cancer. Thanks to Dr. Bradley she was allowed to live a long, happy life. I will always be grateful. I am also grateful and thankful for everyone at the BSAH and the care and compassion they show. I will miss my "cat" Ripley. But I know she's in a better place.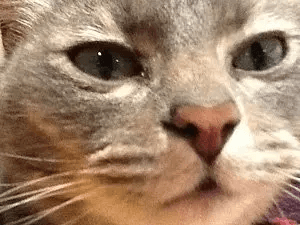 Olive Juliet
2008-2014
Olive was a loving and sweet kitty to us. She was not fond of strangers and never warmed up to people, no matter how long they were at our house. Olive loved to have her tummy rubbed and had her favorite places to go stretch out to wait for the attention. She loved chasing paper balls and playing with soft toys; we had them all over the house all the time. She could jump vertical if something startled her or if she was catching a ball. Sometimes she had us rolling on the floor with laughter as she was very skittish when something was new or different in the house. She enjoyed eating a little bit of lettuce every day with her food. I miss her constant companionship and presence and expect her to come around the corner at any moment. Her silky soft fur and beautiful green eyes will be missed.
Lady Sasha
2010-2014
Sasha was super intelligent, eager to please, loved people and especially loved to work. She was a Trained Search and Rescue dog and best companion I could ever have wanted. She traveled with us and everywhere we went people commented how sweet and beautiful she was. We will miss her forever.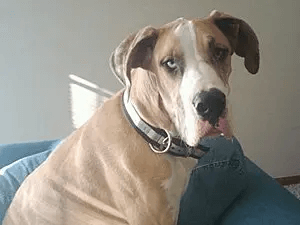 Rambo
2010-2013
Rambo was the best dog- so happy, loving, tender, and intuitive. He was truly the definition of "Gentle Giant". Rambo was only with us a short time but will be in our hearts forever.
Winslow
2007-2013
Winslow was full of life and joy and goofy playfulness that kept us laughing. He gave the best huge hugs and always let us know how much he loved us. He trusted us implicitly despite his fears and proved that it is more than possible to fight through fear and anxiety and learn how good the world can be. Even though he fought physical ailments through much of his life, he was happy and lived life the way we all should, enjoying every day to its fullest.
Pugly
2000-2013
Pugly was the most adorable Pug in the world and I will miss her forever.
Zoe Lucille McGrath
2008-2013
ZOE WAS BEAUTIFUL . SHE LOVED MEN. SHE LIKED TO PLAY WITH OUR CATS. ZOE WAS YOUNG WHEN SHE WENT TO HEAVEN. WE LOVED HER VERY MUCH AND WILL ALWAYS REMEMBER HER.
Kit Cat
2021-2022
Kit Cat was the sweetest, ornery, furry, and funny. This gal was nothing short of being the best cat ever. For the short time she was with us, I can say she lived every day to aggravate her older sister, watch the birds, enjoy the days with opened windows, and make us laugh by doing the funniest things. She was loved beyond measure. She never got mad or hissed, even during getting her butt shaved, she always had something to say, plenty of meow's (sometimes, we weren't sure if she'd ever shut up!). She would sit the weirdest ways and always tried to fit into everything she could fit her body in, even if it was just her front feet, or her back feet. We are going to miss all of her shenanigans. You were the best cat anyone could ask for and hope you know how much you were loved. We love you Kit Cat Turdlynn and we miss you so much! Our house just isn't the same. Thank you so much Dr. Ryder for the care you exhibited the day Kit Cat left us.
Catmandu
1998-2010
What a silly cat! Always into trouble and mischief. But he gave sweet hugs and made hundreds of batches of biscuits on my arm. He will be remembered.